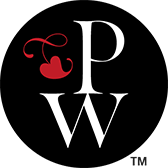 Siempre se siente bien cuando te dicen cosas lindas… «deslumbrante misterio culinario.» ¡Gracias!
Disponible an Amazon
At the start of this dazzling culinary mystery from Dovalpage (The Astral Plane), laid-back, spiritually shambolic 36-year-old San Diego, Calif., reporter Matt Sullivan arrives in Cuba just before the 2003 Black Spring crackdown on dissidents, not to investigate human rights violations but to marry (he hopes) 24-year-old food blogger Yarmila Portal, whom he mostly knows through online interactions. But Yarmi doesn't meet him at the airport, and in dizzying succession, Matt discovers her body in a running shower in her Havana apartment, lands in police custody, and learns from Lt. Marlene Martinez that Yarmi had a young lover, Pato Macho.
More in Publishers Weekly